I recently found this photograph of A.R.P. (Air Raid Protection) parading along Wilmot Street in 1938. There's an interesting brick structure on the west side of the road, it seems to be about 6 feet tall. I've no idea what it is and it's no longer present on the street. If anyone can shed any light on this I'd appreciate the help !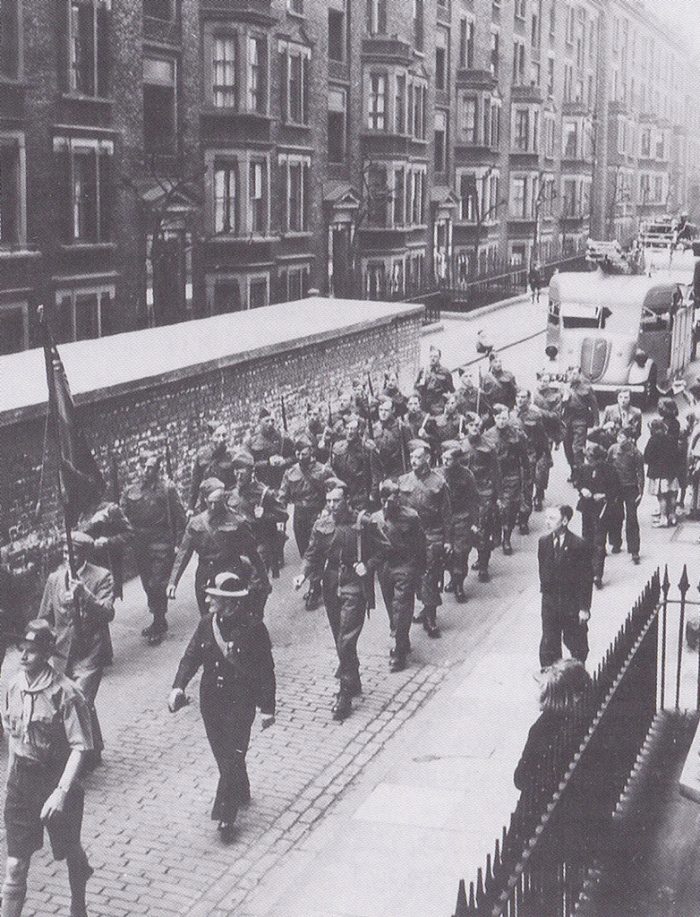 UPDATE: I've had some suggestions that this was might have been a communal air raid shelter. Interestingly it seems that a high explosive bomb fell very near this spot on Wilmot Street at some time between October 1940 and June 1941 (link). This bomb could be related to this event referenced by the ARP WW2 Twitter project:
Blast damage on The Lamb public house, Wilmot St, j/o Three Colts Lane & Wastell's, a shop, Three Colts Lane. (From G Post) [518]

— ARP London WW2 (@HIT_4610) March 27, 2015

There is also mention of an air raid shelter near Wilmot Street in this book about the Kray Twins (Reggie Kray's East End Stories: The lost memoirs of the gangland legend).
The structure does look similar to this communal shelter:
If you can help solve this mystery then please leave a comment !
Here's a photograph from today from roughly the same area (although a little further north).