In a recent post (Memories of growing up on Corfield Street) I mentioned that I have come across a number of photographs of Corfield Street before the blocks on Western side of the Street were demolished. As promised here are the photographs (with sources where available).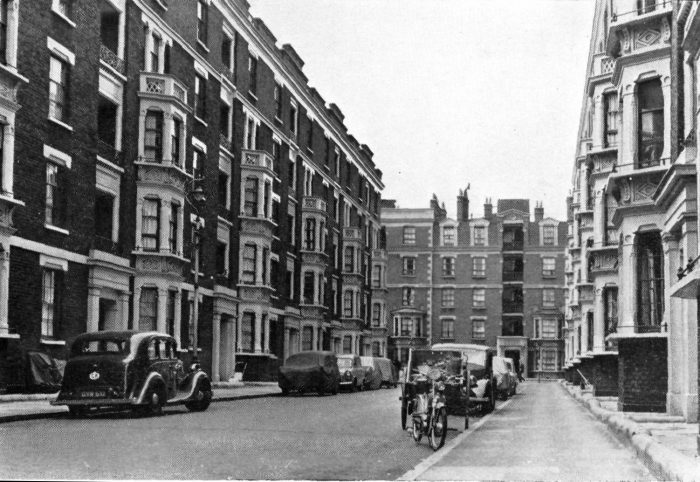 Corfield Street 1968.
Source: London and Middlesex Archaeological Society Journal Vol22 part1 (http://www.lamas.org.uk/transactions-archive/Vol%2022.pdf)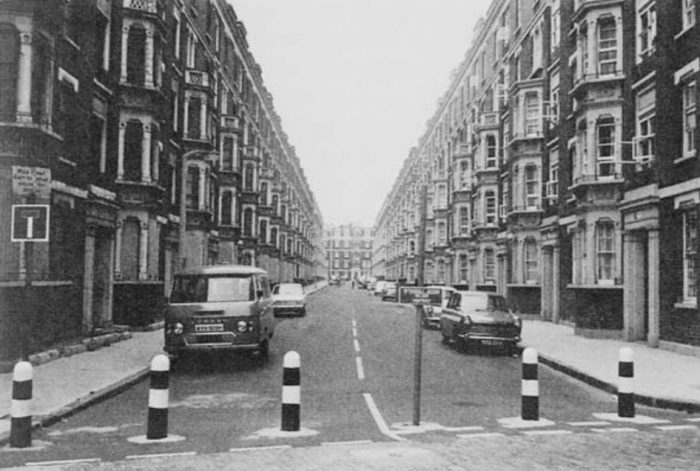 Corfield Street, looking North from Three Colts Lane. c1970
Source: unknown
The rest are a series of photographs by Andrew Scott which were posted on the Spitalfields Life website.
Looking north up Corfield Street. The blocks on the left are boarded up ready for demolition.
Inside one of the Corfield Street flats.
Below I've posted a couple of images showing Corfield Street today, both are taken looking South to North.
Returning now to Andrew Scott's photographs, but this time showing Finnis Street.
This is a guess but I think this photograph is taken from the rear of the now demolished Western side blocks on Corfield Street looking North West toward the rear of Finnis Street buildings with the Wilmot Street blocks in the far distance.
This is looking North towards Ainsley Street somewhere between Finnis and Corfield Street. By the looks of things this is during the demolition of the Corfield and Finnis Street blocks seen in the earlier photograph. You can also see a portion of what is now the Hague School on the left (this school used to be known as Wilmot Street Primary, and the Hague school was situated in the building which still stands on Mape Street). The blocks on the right are the rear of the now demolished western Corfield blocks.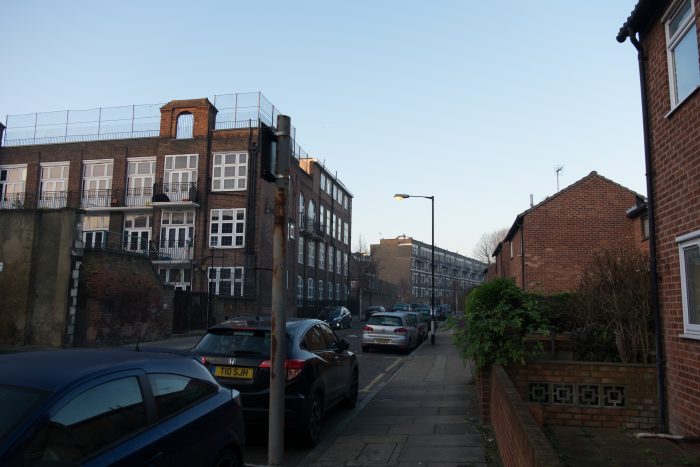 This is a similar angle looking up through Finnis Street today.
Finally an image of Three Colts Lane with Ron's Saloon to the right (also mentioned here). This photograph is by Tony Hall and is featured on Spitalfields Life.
If you look at the plans below (from the Metropolitan Archive) you can get an idea of where these photographs could have been taken.