Today I was contacted by Gareth, who said
"I recently rediscovered some of the Barratt sales literature from the mid-eighties redevelopment. I found the Barratt sales folder at the back of a drawer in the kitchen – respect to the various owners for keeping it. The printed folder is A5 with a few inserted sheets providing plans of a couple of property types.
The idyllic illustrations on page 4 are a joy to behold."
I've very excited to share the pages from the brochure here.
You can also download the PDF that Gareth sent me.
All that talk of being near to Channel Ports sounds quite dated, I can't imagine many residents were jumping their car and nipping off for a weekend in the South of France but perhaps I'm wrong.
You can see a more complete breakdown of the Barrett layouts in the two blueprints reproduced below.
Speaking of idyllic scenes there was a plan at one point to close off Wilmot Street to traffic. There is a drawing of how that could look in some of the original plans from Barrett. This seems to be looking south down Wilmot Street with the school on the left.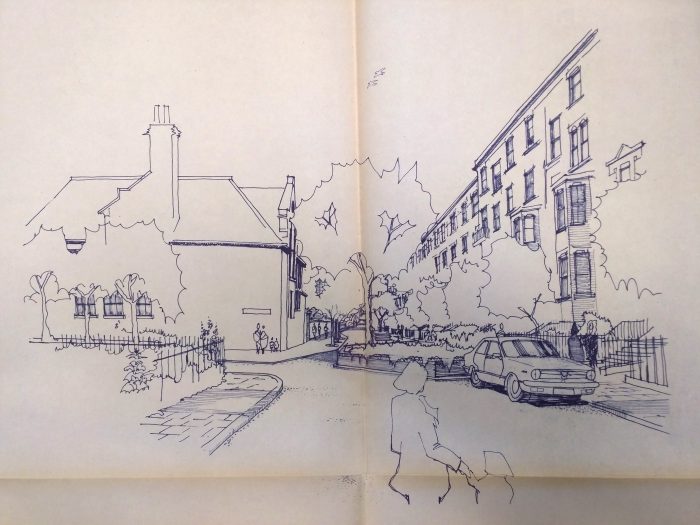 Barrett also explored the idea of putting two bed houses along one side of Corfield Gardens although that never came to fruition.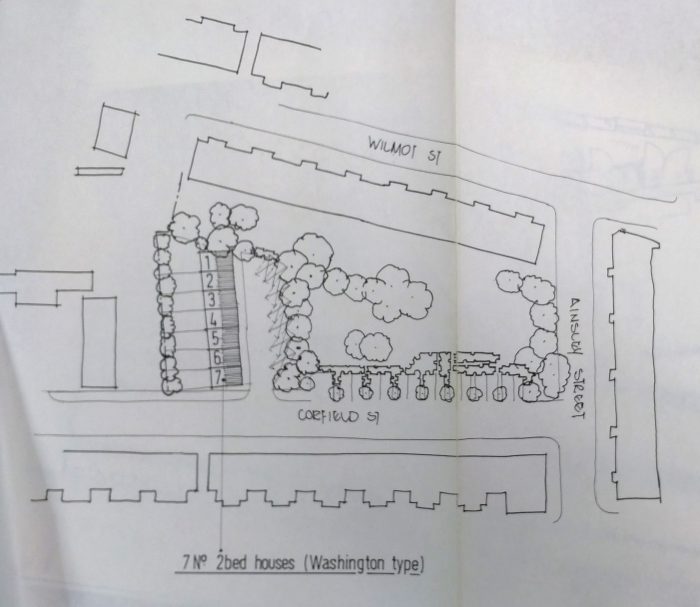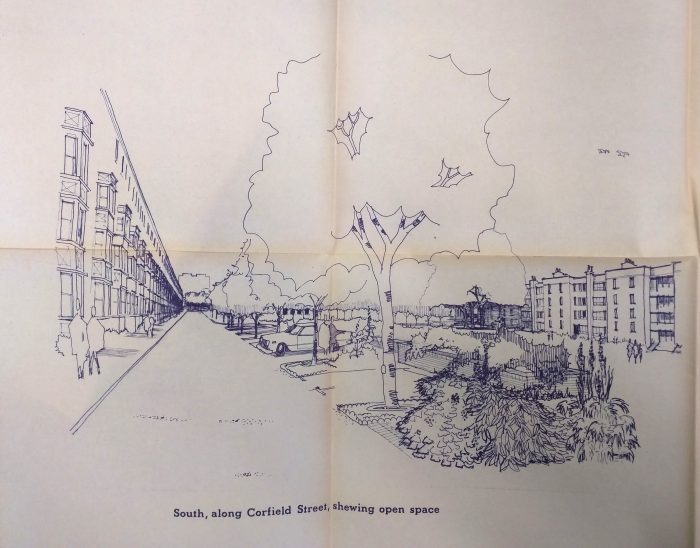 On a related note I also recently spotted these Barrett 'ghost signs' on the corner of Wilmot Street and Bethnal Green Road. I'm guessing that they date from the early 1980s redevelopment.]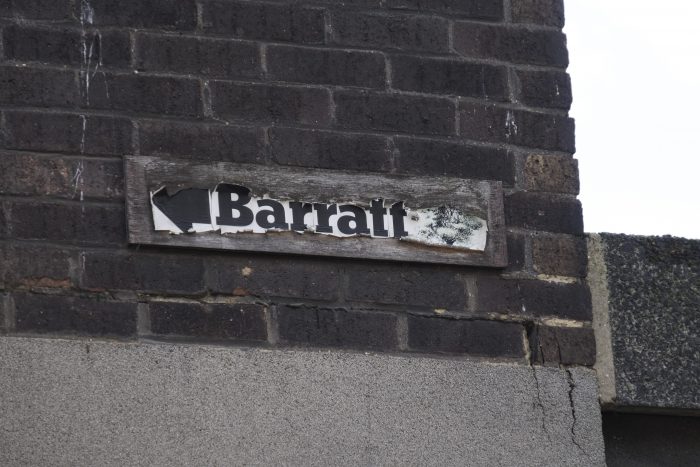 I'm always excited to hear from readers who have stories, photographs or any other material from any era of the estate. If you do have something to share then leave me a comment below and I'll get back in touch via email.